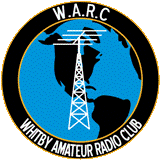 Whitby Amateur Radio Club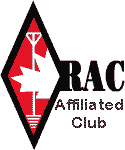 Whitby Amateur Radio Club • P.O. Box 24 • Station Main • Whitby • Ontario • L1N 5R7 • Canada
Ham Radio Course

If you would like to join us on the airwaves, the Whitby Amateur Radio Club is planning a course in the fall. (depending on
how many are interested) The fee for this course will be for course materials etc. and it will be nominal.
The course will be held at (TBA), starting Sept. Please check this page for more information as it becomes available.

Here is the timetable for the course:

Module Dates

Basic Electronics & Theory - September
Circuit Components - September
Radio Wave Propagation - September
Feedlines and Antennas - October 7
Station Assembly and Safety - October
Interference and Suppression - November
Operating Procedures - November
Regulations - November

All members from Whitby ARC, South Pickering ARC and North Shore ARC are welcome to attend any module that is being
presented as a refresher.





Copyright © 2009 Whitby Amateur Radio Club. All Rights Reserved.